This text will be replaced by the flash music player.
Play an excerpt from the first half of
fly out for cake as recorded by
Bruce Hamilton and Denise Fillion.
---
Composer: Bruce Hamilton
Instrumentation: vibraphone and piano
Year Composed: 2001
Duration: 6 minutes
Cost: Purchase: $15.00


Representative Performances:

Presidio Chapel, San Francisco (March 30, 2001)
Recording: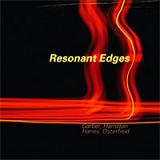 This piece can be heard on the CD Resonant Edges (performed by Denise Fillion, piano, and Bruce Hamilton, vibraphone), available from Capstone Records, Townhall Records and Amazon.com.