Hear the Mine Trio which ends the first act of the opera as performed by UT-San Antonio faculty Linda Poetschke, Gary Mabry and Susan Olson.
For video clips of the opera, click here
---
Composer/Librettist: David Heuser
Instrumentation: 13 main named parts + 4 minor ones and chorus
14 player ensemble (1111 1110 pno perc strings)
Year Composed: 2010
Duration:approximately 2 1/2 hours (with one intermission)
Pages, piano score: 299; full score: 414


Cost: Please contact us for prices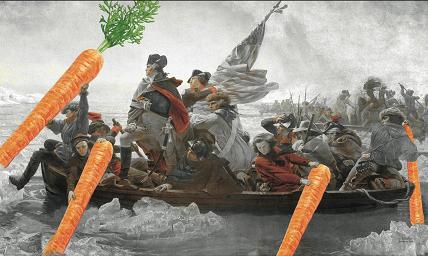 For detailed information about this work, including a synopsis, please see http://www.davidheuser.com/BHRV.html.
---
Review (by Mike Greenberg, former senior critic at the San Antonio Express-News):
"...(a) zany, anarchic, sometimes puerile (but what the heck?) confection...A Brief History of Root Vegetables seems well positioned to become a funnier, bawdier, hipper alternative to Gilbert and Sullivan as a large-cast showcase for the voice divisions of music schools around the country. It might be a little too funny, bawdy and hip for most mainstream opera companies, but thatís their loss."
For the full review, see http://www.incidentlight.com/Music%20reviews/rootvegetables100307.html.
---
A Brief History of Root Vegetables was premiered in March 2010 by the University of Texas at San Antonio Lyric Theatre and was made possible in part by a Faculty Development Leave awarded to David Heuser by the University of Texas at San Antonio.